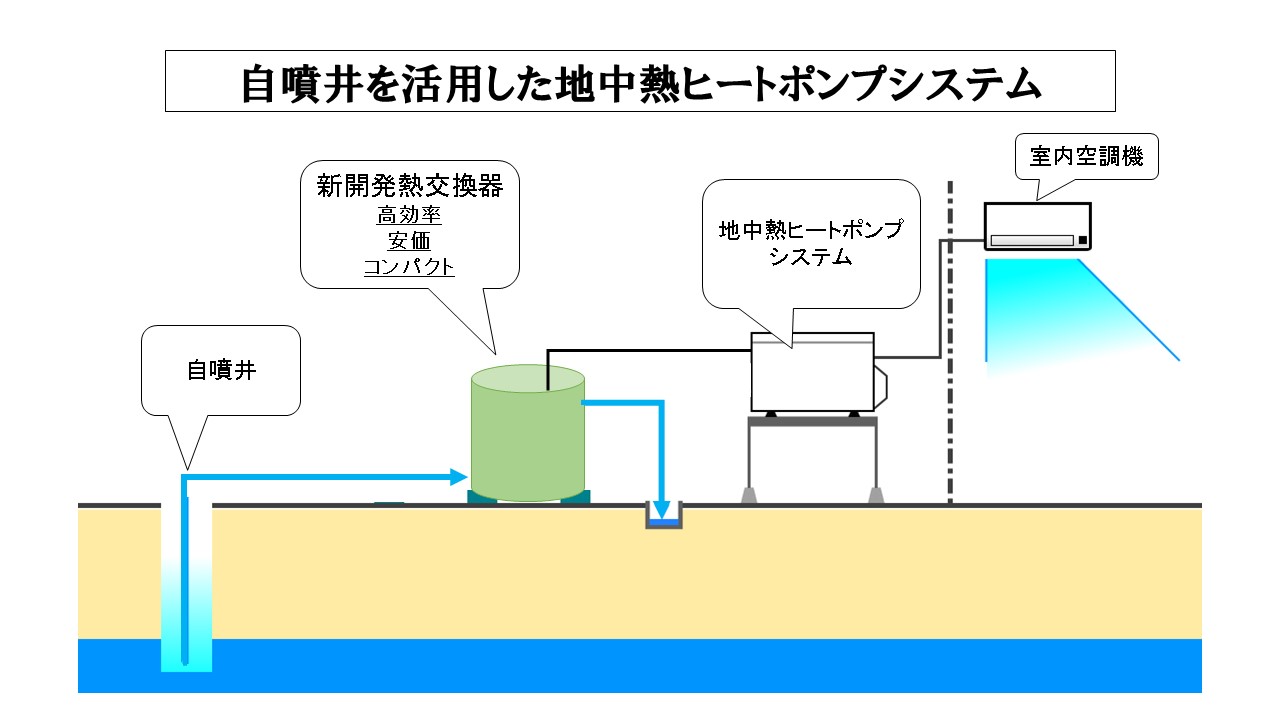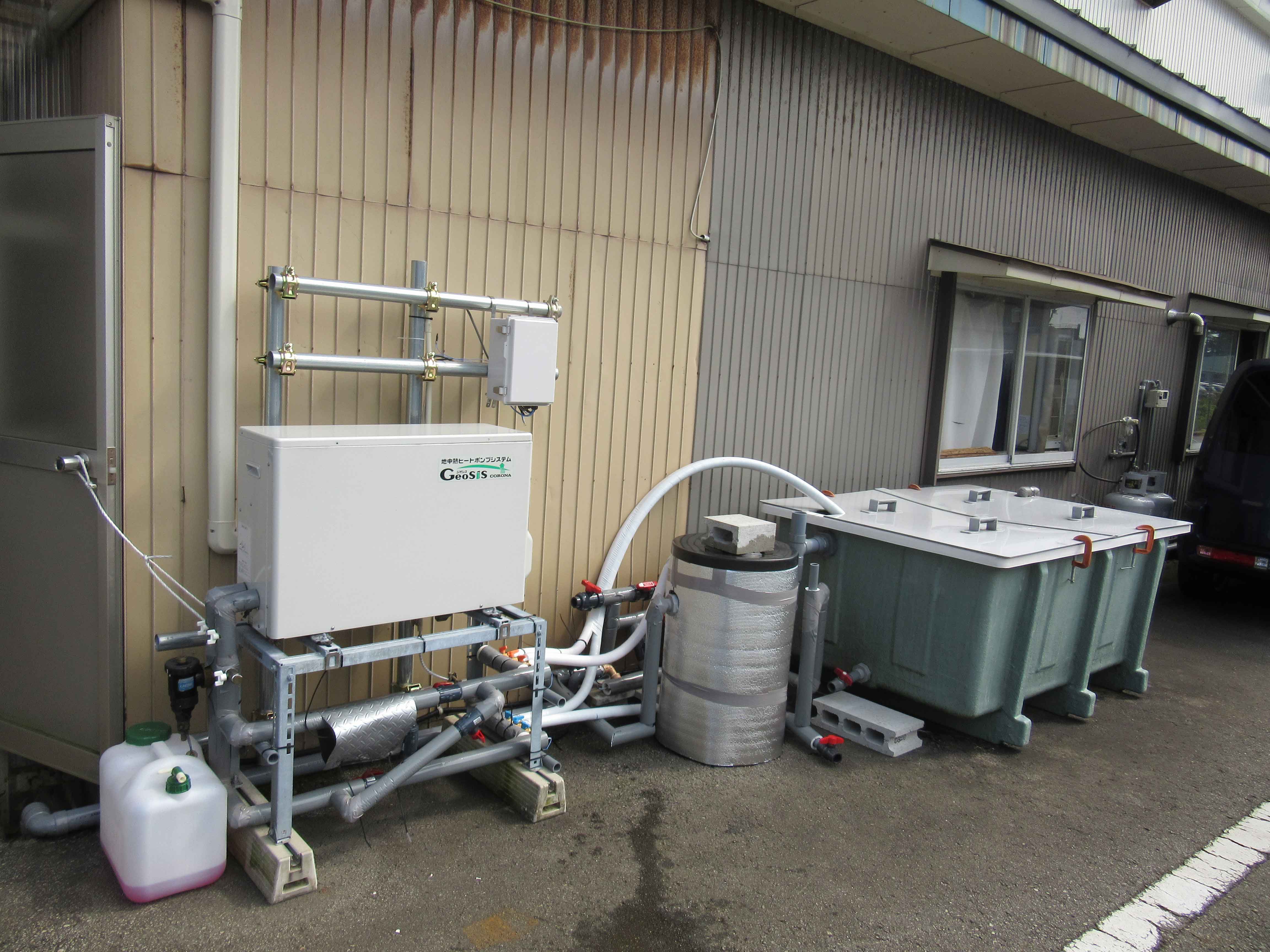 We have developed a compact and cheap heat exchanger targeting to introduce to house hold.
Downstream of Kurobe river has many natural wells, where the pressurized underground water over flows on the surface of the earth. As one of the effective method to use this underground water we are working on it to use as heat energy source combining with geothermal heat pump air conditioning.
For this product we are targeting the general housing and small scale Office. In comparison to the normal heat exchanger used so far, this product occupies just 1/10 of its volume and have succeeded in reducing the maintenance cost as well. For this product we have applied for Patent as well.
Toyama prefecture has abundant underground water resources , utilizing this we are looking forward to develop innovative air conditioning system.