ISO9001
ISO 9001 which is the international standard of the quality management system is to realize improvement of customer satisfaction and continuous improvement of the quality management system through quality assurance.
We acquired certification of ISO 9002: 1994 in September 2000, and moved to ISO 9001: 2000 in October 2002 and again shifted to ISO9001:2015 in 2017.
As a construction company, we aim to enhance the quality of construction with the motto of safety and security as well as to raise the level of customer satisfaction including additional services.
Quality Policy
We aim to improve customer satisfaction by accurately grasping customer expectations and needs and continually improving the effectiveness of the quality management system
Efforts of ISO9001 of Otaka Corporation
Continuation Improvement
Top Priority to Customer
Process Approach
Clarification of Target Management Method
Clarification of Contents that should be effectively and continuously improved
Efficiency improvement of confirmation of target achievement method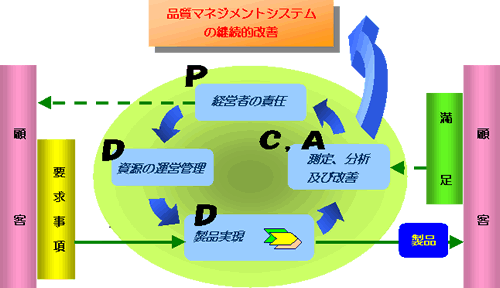 ISO9001Certification